German for Studying in Germany
You want to study in Germany, begin an apprenticeship, or start working, and need to know German very well?
Small groups right in the center of the university town of Halle (Saale), contemporary, communicative language classes, discussion of German culture and relevant socio-cultural aspects, a focus on academic language, diverse and fun free time activities with enthusiastic tutors and student assistants – all that awaits you in our language courses. To help you reach your goals fast and avoid long breaks, all courses take place right after each other.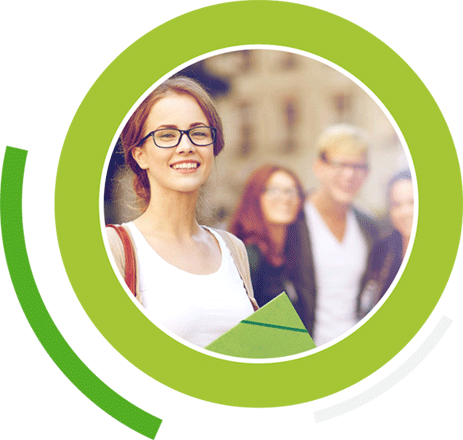 INTENSIVE COURSE
Cost: 1.350,00 EUR
Course Duration: 9 weeks
Class time: 216 classes (á 45 min)
Location: Halle (Saale)
Start: 06.03.2023

INTENSIVE COURSE
Cost: 1.350,00 EUR
Course Duration: 9 weeks
Class time: 216 classes (á 45 min)
Location: Halle (Saale)
Start: 06.03.2023

INTENSIVE COURSE
Cost: 1.350,00 EUR
Course Duration: 9 weeks
Class time: 216 classes (á 45 min)
Location: Halle (Saale)
Start: 06.03.2023

REFRESHER COURSE
Cost: 780,00 EUR
Course duration: 5 weeks
Class time: 130 classes (á 45 min)
Location: Halle (Saale)
Start: 30.01.2023

REFRESHER COURSE
Cost: 780,00 EUR
Course duration: 5 weeks
Class time: 130 classes (á 45 min)
Location: Halle (Saale)
Start: 30.01.2023

REFRESHER COURSE
Cost: 780,00 EUR
Course duration: 5 weeks
Class time: 130 classes (á 45 min)
Location: Halle (Saale)
Start: 30.01.2023

German A1/A2
INTENSIVE COURSE
Cost: 1.350,00 EUR
Course duration: 9 weeks
Class time: 216 classes (á 45 min)
Location: Halle (Saale)
Start: 06.03.2023

EVENING COURSES – GERMAN FOR STUDYING IN GERMANY
Cost: 125,00/ 250,00 EUR
Course duration: 1 semester
Class time: 4 SWS
Start: 24.04.2022 (Summer Semester 2023)