Evening Courses – German for Studying in Germany

In cooperation with Martin Luther University, the Institute for German Language and Culture e.V. (IDSK) is offering additional German classes for MLU students.
Are you studying in Halle? Interested in improving your German skills, both for school and daily life?
All courses are held as in-person courses.
Requirements + credits
Placement test, certificate of the previous level.
5 credits (90% attendance, active participation, final exam).
Who is this for?
International students at Martin Luther University Halle-Wittenberg (MLU).
If there is space, others interested in learning German may also attend.



7
minimum number of participants




beginning on April, 24th, 2023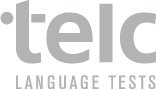 Poster
The ABCs of Language Competence
Description of Language Levels A1 - C2
Einige Inhalte oder Funktionen sind aufgrund Ihrer Cookie-Einstellungen nicht verfügbar!
Dies geschieht, weil die mit "Google Maps" gekennzeichneten Funktionen / Inhalte Cookies verwenden, die Sie deaktiviert haben. Um diesen Inhalt anzuzeigen oder diese Funktionalität zu nutzen, aktivieren Sie bitte diese Cookies: Klicken Sie hier, um Ihre Cookie-Einstellungen zu öffnen.
Straße der Opfer des Faschismus 3, 06112 Halle (Saale)