If you've studied German at the C1 level already but would like to review before the final exam, take this five-week course to refresh your knowledge and successfully pass the official TestDaF or telc 1 Hochschule exams.
Due to COVID-19, all classes are taught as hybrid classes (online + in person).
Course Content
We will be training all four language skills – reading, listening, writing, and speaking – required for the German level C1.
In addition to working with a textbook, learning about current cultural and socio-political topics will not only broaden your vocabulary but also expand your knowledge about Germany.
Weekly lessons in pronunciation by trained specialists targeting individual challenges will help you improve your pronunciation (2 classes/ week of pronunciation training).
You will apply the techniques and strategies for discussion and presentation learned in class right away by exchanging your ideas with others in international small groups.
During class, you will receive training for the final exam and master important learning strategies, enabling you to pass the level C1 successfully.
Requirements
You are 17 years old or older.
You have a level B2 certificate (min. 70%), and you can prove that you know some German at the level C1.




780,00 €
including all course materials

130 classes ( 45 min each)
weekly schedule: 26 classes

Tests
You can take an official test after one of our courses in our licenced TestDaF/ telc test center.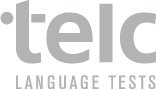 Accommodation in Halle (Saale)
Links for finding furnished rooms and shared apartments
Broschüre Kulturhäuptlinge
Einige Inhalte oder Funktionen sind aufgrund Ihrer Cookie-Einstellungen nicht verfügbar!
Dies geschieht, weil die mit "Google Maps" gekennzeichneten Funktionen / Inhalte Cookies verwenden, die Sie deaktiviert haben. Um diesen Inhalt anzuzeigen oder diese Funktionalität zu nutzen, aktivieren Sie bitte diese Cookies: Klicken Sie hier, um Ihre Cookie-Einstellungen zu öffnen.
Straße der Opfer des Faschismus 3, 06112 Halle (Saale)